Movie Information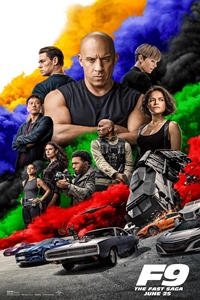 Runtime: 2:15
Director: Justin Lin
Starring: Vin Diesel, Michelle Rodriguez, Tyrese Gibson, Chris "Ludacris" Bridges
Website: http://www.thefastsaga.com/
Synopsis: Dom Toretto is leading a quiet life off the grid with Letty and his son, but they know that danger always lurks just over their peaceful horizon. This time, that threat will force Dom to confront the sins of his past if he's going to save those he loves most.
This film opens on 06/25/2021
Check back closer to the release date to purchase advance tickets!